Back
Next product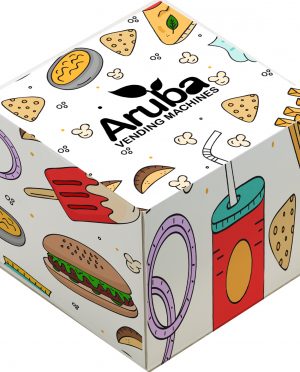 ₨

2,450.00
Snack Box
₨1,500.00
Work From Home, College Care Packages Students, Military, Eid Celebrations, Birthday And Back To School (15 Count) Aruba Snackbox.
This SNACKBOX Includes:
15 Full-size versions of your favorite snacks; like chips, crackers, fruit snacks, candy, and cookies.
Please contact us for Bulk Pricing and Product selection.
Substitutions may apply.
We have designed these tasty snack boxes so that you can make sure your loved one have the tastiest treats coming straight to their door anytime you want to send them a sweet little surprise.
If you were to put one of these together and send it out yourself, you'd be working on it all morning. You'd have to brave traffic to get to the grocery store, find all of the different snacks, find the right sized package, wait in line at the post office and then pay for shipping, which we all know is getting way too expensive these days.
If you're looking for something nice to do for a loved one that's going to bring a smile to their face, send them one of our delicious snack boxes and know that they won't be going to bed hungry. All you have to do is scroll back up to the top of the page and hit the add to cart button. It's that easy!